Announcing The Channel Zero Network 24-7 Live Stream
Posted on:

9 August 2017

By:

thecollective
From Channel Zero
Channel Zero is a newly formed podcast network of several anarchist and anti-authoritarian English language podcasts. We are proud to unveil a 24-7 radical audio stream, and a website that makes it easier for you to discover new radical podcasts or hear an uninterrupted mix of the shows you already love. Our goal is to expand the reach of anarchist analysis into a larger and more public audience, within a horizontally run organization that is lead by the podcasters themselves. Because now more than ever it is vital that we build our own platforms, our own infrastructure and thus, our own power.
2017 has seen the rise of a well funded far right and the normalization of white supremacist ideas everywhere we turn. We see the State pushing for more borders, more prisons, more prisoners, and more wars. We hear calls for kinder, gentler capitalism and kinder, gentler cops. We feel the push of rising tides, desertification and big NGO's that offer no answers.
Anarchist & anti-authoritarian ideas are a necessary response to the issues that confront us. Channel Zero will distribute audio-zines, dope analytic lineups, and radical music, providing people with an anti State breakdown to fuel true grass roots power, which seeks to abolish all the forms of hierarchy that aim to render us all obsolete. We know that there is no silver bullet, but through dialogue, discussion and education we can arm ourselves with the knowledge and the questions that we need to build the world we want to see — in the ruins of the one that is already dead.
Current shows include: The Final Straw Radio, Kite Line Radio, Rust Belt Abolition Radio, the Crimethinc Ex-Worker Podcast, SubMedia, The Rebel Beat, A-Radio Berlin, The Danthropology Podcast, the Solecast, Which Side Podcast, Resonance: an Anarchist Audio Distro and the IGDCAST — and we're excited to welome more exciting, beautiful, and engaging projects as we move forward.
Next time you're bored, shut off that NPR, and get yourself inspired at channelzeronetwork.com
Co-Conspirators
The IGDCAST is a weekly podcast of It's Going Down which features interviews with participants in social movements, struggles, rebellions, projects, and organizations.
Solecast is a podcast about Philosophy, Radical Politics, Anarchism, Culture, Resistance, and much more. Long form interviews with artists, academics, writers, organizers and revolutionaries. Produced by North American hip-hop artist, Sole.
Which Side is a podcast by Jordan Halliday and Jeremy Parkin. We've been releasing episodes every week via RSS, iTunes & Stitcher since 2012.
Which Side isn't a podcast to educate people about social change/struggles, there are already several great ones for that. Which Side is more about hanging out with people we like. Our listeners are truly friends and peers. When we are with our friends we don't talk about why you should go vegan or force anarchist principals down your throat, we talk about the new vegan restaurant, or why the government is so messed up.
The focus of Which Side is to bring content that we and our friends would enjoy in our spare time, while working out, on our commute or taking care of our daily errands. Some episodes will make you angry as hell about an issue while others will make you embarrassed that you are listening. We will bring you guests that are living the life just like you. Yes, very important topics and conversations happen on the show, just like they do around a table full of friends. But with us it will never be boring and unlike some of your friends, you can turn us off as needed.
"Welcome to the Ex-Worker: an audio strike against a monotone world! This podcast explores a wide range of anarchist ideas and action. In each episode, we take an in-depth look at a different topic, introducing various manifestations of the struggle for liberation, and round it off with news, reviews, profiles of current anarchist projects, upcoming events, and more. If you're curious about anarchist visions of freedom —or if you dream of a world off the clock —tune in!"
We have a new, weekly news podcast that will be coming out through the ex-worker's feed called The Hotwire. Unfortunately, we don't have a logo for it yet. If you want to wait for a logo before listing The Hotwire as a co-conspirator, no problem, but if you want to use this description you can:
"Staying up to date is crucial for our movements and resistance to be effective, but it can be hard to get caught up while surviving capitalism's daily grind. That's why we're bringing you the Hotwire.
Every Wednesday we have a new 20-30 minute episode with the latest resistance news, repression round-ups, political prisoner birthdays, and announcements for upcoming activities that you can tap into in real life. We're making this podcast not only for you to better consume the news, but for you to better act on it too. Stay informed. Stay rebel. Plug into the Hotwire.
The Final Straw Radio is an hour-long radio show that strives to provide information and contribute to awareness of and participation in self-liberatory activities around the world by providing a platform to English-language listeners to learn about current struggles and ideas. Simply stated, we promote non-sectarian Anarchism(s) to enrich the
struggle and widen participation in the battles against Capital, State & Coercion. We believe that the liberation of each is tied to the liberation of all, and so we work to cover struggles against Prisons, Police, Sexism, Racism, Hetero-patriarchy and against Civilization. We support autogestion and autonomy.
The Final Straw Radio has been operating since mid-2010 out of AshevilleFM.org, a freeform internet radio station in Asheville, North Carolina now broadcasting at WSFM-LP, 103.3 FM! The show is currently being rebroadcast on 88.1FM KWTF in Bodega Bay, CA. In Columbus, Ohio, we can be heard on WCRS-LP at 102.1 & 98.3 FM. In Olympia, Washington you can hear the show on the airwaves of KOWA-LP on 106.5 FM. And now, we can be heard Monday and Tuesday mornings on KWRK-LP at 90.9FM in Fairbanks, AK. Archives of the series can be found on archive.org. Please feel free to borrow, steal and modify the content to further spread the ideas.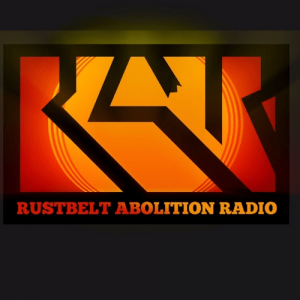 Rustbelt Abolition Radio is an abolitionist media and movement-building project based in Detroit, MI. Each episode amplifies the voices of those impacted by mass incarceration and explores ongoing work in the movement to abolish the carceral state (that is prisons, police, borders, and surveillance). Let's expand our ability to struggle against the ways in which these forces impact our daily lives and create spaces where we can both imagine and remake our world anew.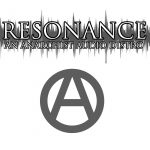 We are recording anarchist and related texts and distributing them in audio form as audiobooks and audiozines. In this way we hope to Make anarchist ideas more accessible, and anarchist practice more informed. We may not agree with every word of every text we record, but we hope that the distribution of these texts in audio form continues lively anarchist discussions — and ultimately we hope that those discussions lead us into the streets.
A weekly 30-minute radio program and podcast, our goal at Kite Line is to amplify the voices of those inside the prisons while encouraging connection with those on the outside. Part news, part storytelling, and entirely against prisons.
Behind the prison walls, a message is called a kite: whispered words, a note passed hand to hand, or a request submitted to the guards for medical care. Illicit or not, sending a kite means trusting that
other people will bear it farther along till it reaches its destination.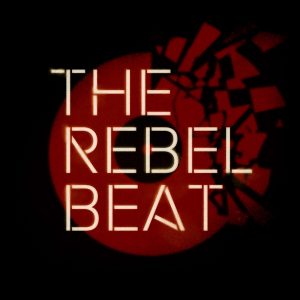 The Rebel Beat is Firebrand Records podcast of radical political music across different genres, and across different continents, hosted and produced by Aaron Maiden on unceded Mohawk territory in Montreal.
It is the mixtape to a riot against police brutality. It is your nightly newscast set to bass and beats. It is a rallying cry against apathy. It is protest anthems from Hong Kong to Istanbul to Ferguson to Montreal.
The podcast drops once a month, and will feature interviews, collaborators, and accomplices. . Subscribe on all your favourite podcast platforms!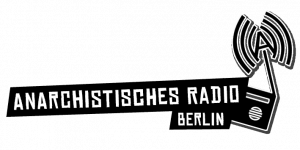 Anarchist Radio Berlin is a Berlin-based collective of radiomakers that has been working since 2009/2012. We produce a monthly podcast in German as well as a lot of other audios in German, English and Spanish that are available for anarchist and free radios everywhere. We try to connect struggles from around the world and support new projects with recording equipment. As a political collective we are also part of the Federation of German-speaking Anarchists (FdA-IFA).
The Danthropology with Dan Arel podcast is hosted by author and journalist Dan Arel. Each week the show hosts a guest to talk about radical politics, science, and often their intersectionality with culture and religion, with an anarchist perspective.
subMedia is a video production ensemble, which aims to promote anarchist and anti-capitalist ideas, and aid social struggles through the dissemination of radical films and videos. Founded in 1994, subMedia has produced hundreds of videos on everything from anti-globalization protests to films about shoplifting. Our films have been screened around the world in social centers and movie theaters and have been watched by millions on the internet. This site is a collection of videos from 2003 onwards.
sub.Media is excited to announce the launch of Trouble, a brand-new monthly show offering an in-depth anarchist analysis of current struggles, tactics and movement dynamics. Trouble will broadcast first-hand accounts and perspectives from organizers on the ground, with the aim of cutting through the fog of misinformation that often clouds our understanding of the world, and provoking people into taking bold, collective action.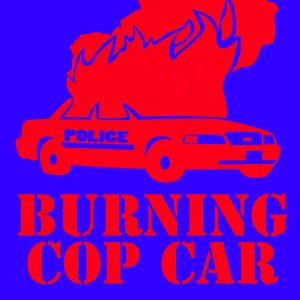 BCC is sub.Media's weekly music show of the dopest, hardest hitting political music out there. Hosted by the stimulator BCC will keep you pumped during your workout session, or get you fired up for your next street fight with fascists.